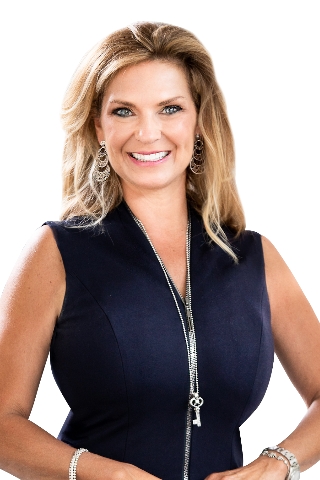 Darla Jobkar - The Darla K Jobkar Real Estate Team
Realtor®
Peters Twp Office

O: 724-941-3340
C: 724-413-4663
www.DarlaSellsRealEstate.com



The Darla Kay Jobkar Real Estate Team - PASSIONATE ABOUT PITTSBURGH
110% YOUR Neighborhood Realtor!
Zillow Premier Agent
Pittsburgh Magazine's 2016 & 2018 Ultimate House Honoree....2500 Smallman & The Empire on Liberty
Pittsburgh Magazine "Face of Pittsburgh's Luxury Real Estate"
Darla is committed to providing each of her clients with the highest level of personal service and Real Estate advice available.
Her experience and knowledge extends from providing both Buyers and Sellers advice on current market values, Real Estate trends in Washington, Allegheny and Butler Counties and the Greater Pittsburgh Area including Pittsburgh's Waterfront Communities.
Graduate University of Pittsburgh
Graduate Realtors Institute(GRI) * Graduate Howard Brinton's Listing & Technology Universities
Certified Residential Specialist(CRS) * Accredited Buyer Representative(ABR)
Repeat Honoree Pittsburgh's Five Star Realtor Award
Top Honor's: 2001 - 2018 * Serving the North & South Hills and the Greater Pittsburgh Area*City of Pittsburgh/Downtown, Southside and the Strip District
Member: National Association of Realtors (NAR)
Member: Realtor's Association of Metropolitan Pittsburgh (RAMP) "Andron Epiphanon Fraternity-Society of Excellence" Member: Washington-Greene Association of Realtors (WGAR)Diamond Excellence Club
Member: Pennsylvania Association of Realtors(PAR) Circle of Excellence Club
Darla's experienced and works full time to give you the individual service YOU deserve!
City of Pittsburgh's Property Specialist
110% Dazzling Service... ...Dynamite Results!
Creative Marketing, Advertising & Technology Specialist*Social Networking Expert*Home Pricing & Contract Negotiation Expertise*Leading Luxury Homes Specialist, New Construction & Golf Community Expertise and Pittsburgh's Waterfront Properties.
Visit My Website: www.DarlaSellsRealEstate.com
Specialties: Acreage, Country Property, Custom Home, Dream Home, Executive Home, Existing Home, First Time Buyers, Land, Luxury Homes, New Construction, New Home, Relocation, Residential

My Testimonials
Ben & Ashlee Mauti
(client)
Darla will have us as customers for life! She made selling our home a breeze and buying a new home even easier. Not only did she have our house sold in three weeks but she also knew exactly what we were looking for in a new home so we were able to find something we loved in the same time period.Time is so valuable and she understands that! She is so knowledgeable about the market and the business. She listens to her clients and truly works so hard on their behalf. We absolutely loved working with her and plan to do so in the future. January 13, 2016

Dennis & Toni Brion
(client)
Darla was great! She was very professional, communicated weekly and sometimes daily with me, which was extremely appreciated since our property for sale was in another state. Darla went above and beyond to sell our condo and I would recommend her to anyone that needs to sell their home, condo, or any kind of real estate. January 14, 2016

Brian Soudant
(client)
Brian hired you as a Real Estate Agent in 2011
Top qualities: Great Results, Expert, High Integrity
My wife and I relocated to the Pittsburgh area from the west coast and needed to buy a home on a tight schedule. We connected with Darla and she quickly had us looking in the right neighborhoods at our desired price. She was flawless in her negotiation skills and made sure the closing went on as scheduled. I highly recommend her and will be using her for our next real estate purchase.March 2, 2012

Kenric Pettis
(client)
Kenric hired you as a Real Estate Agent in 2006
Top qualities: Great Results, Personable, Expert
Darla was an excellent realtor who I thoroughly enjoyed working with. I felt that she always had my best interest at heart and was there to be supportive and help guide my decision. As I was relocating to the Pittsburgh area I don't feel I could have done any better than choosing Darla! March 9, 2012

Leslie Will
(client)
Leslie hired you as a Real Estate Agent in 2008
Top qualities: Personable, Expert, Creative
Darla is very creative. She worked with a professional photographer to create a video tour of my home... It was not your ordinary virtual tour. The photography was exceptional, the video flowed well, and she was very accurate in her description of each room of the home. I must say, that her marketing techniques show she is an expert in the field of real estate!" February 18, 2009
Rachel Schuster
(client)
Rachel hired you as a Real Estate Agent in 2009 and hired you more than once
Top qualities: Great Results, Expert, High Integrity
I worked with Darla both to buy and sell homes in the Pittsburgh area in 2009. This was hardly an optimal time for buying, given major banks' skittishness with lending, and it was an especially difficult seller's market. I would not have wanted to be navigating this minefield with anyone but Darla. Her professionalism, determination, and adaptability were absolutely key factors in my family's success in getting into our fantastic new home in Pittsburgh. I can't recommend Darla highly enough for any real estate transactions you may be planning, and if the time comes for me to move again, I can only hope she'll still be active in the Pittsburgh market." February 7, 2011
Highly likely to recommend. Sold a Single Family home in 2010 for approximately $150K in Carnegie, PA.




Darla was fantastic to deal with. She helped us buy and sell a house at the same time---she handled both contracts and all the associated proceedings. She got us a great price on our old home and also on the new home. She was also able to coordinate so we had about 3 weeks of overlap to move between the homes so we didn't have to go through the homeless experience.

I highly recommend Darla, and will definitely work with her again myself if we move in the future.
She is on top of her game. She worked a deal for us in a quick and efficient fashion! I can't wait to call her again for our next home!!!
We really appreciate the hard work our realtor has done for us. I highly recommend your talking to Darla Jobkar, Northwood, when you are ready in the Spring. After 20 appointments with various realtors, she managed to sell this house in four weeks. Great negotiator, extraordinary marketer and very professional.
PASSIONATE ABOUT PITTSBURGH
My Certifications
Relocation Certification
New Construction Specialist
Seniors Real Estate Specialist
Luxury Homes Specialist
Buyer Agency
Certified Residential Specialist
Accredited Buyer Representative
Graduate Realtors Institute
Chairman's Circle
President's Circle
Leading Edge
e-PRO
Honor Society
QSC (Quality Service Certification)
Accredited Buyer Representative Manager
Resort & Second-home Property Specialist
Accredited Seller Representative
Seller Representative Specialist
Leading RE Marketing Specialist
Rental/Lease Certified
BHHS Certified New Home Specialist Designation
$1,350,000
Bedrooms

2

Bathrooms

2 Full 1 Half
$425,000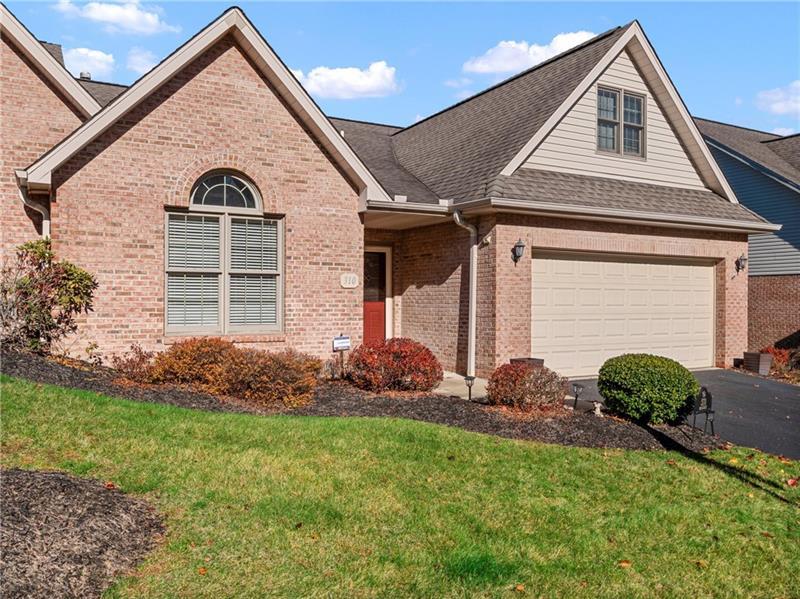 Bedrooms

3

Bathrooms

3 Full 1 Half
$279,900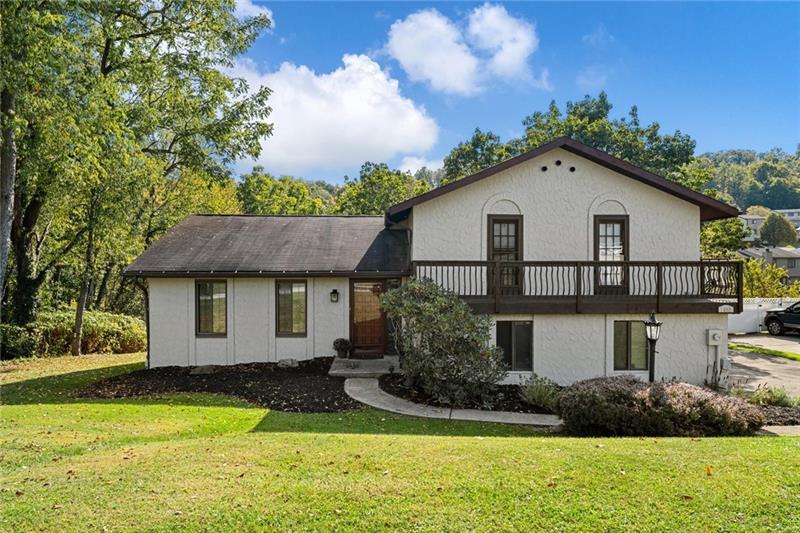 Bedrooms

3

Bathrooms

2 Full
View All Listings